Oriental philosophy, Sorrento hospitality, and the sparkling Tyrrhenian Sea. Discover our rooms with sea view, planned and set out according to the ancient Chinese art of Feng Shui, the meeting point between design and wellbeing, to give the environment a feeling of peace and tranquility.
THE ROOMS ARE EQUIPPED WITH ALL COMFORTS AND THEY DIVIDED INTO 5 DELUXE DOUBLES WITH A VIEW OVER THE ROMANTIC GULF OF THE SORRENTO PENINSULA, AND ONE CLASSIC DOUBLE ROOM WITH A PARTIAL SEA VIEW. THE KING-SIZE BEDS ARE DESIGNED AND MADE IN NATURAL WOOD WITHOUT METAL PARTS AND HAVE BEEN PERSONALLY CHOSEN BY CINZIA PRIMATESTA IN ORDER TO OFFER OUR TRAVELLERS COMPLETE RELAXATION.

5 Deluxe rooms in contemporary style make for a light, bright place from which to savour unforgettable awakenings with a sea view. The utmost attention for design has enhanced the bathroom area with the large shower which has smoked glass walls, balance sought on order to focus on the wonderful view.
View: sea
Dimension: 25m² / 30m²
Terrace with Infinity pool
1 Classic room: the ideal solution for those seeking greater privacy and intimacy; this contemporary style corner room offers the just right sensation and degree of confidential atmosphere as well as a side view of the sea from its terrace. A welcoming treasure trove of a room, enriched by natural elements such as flooring in natural stone and the bedhead in driftwood, a perfect connection with Nature.
View: partial sea
Dimension: 20m²
Terrace with Infinity pool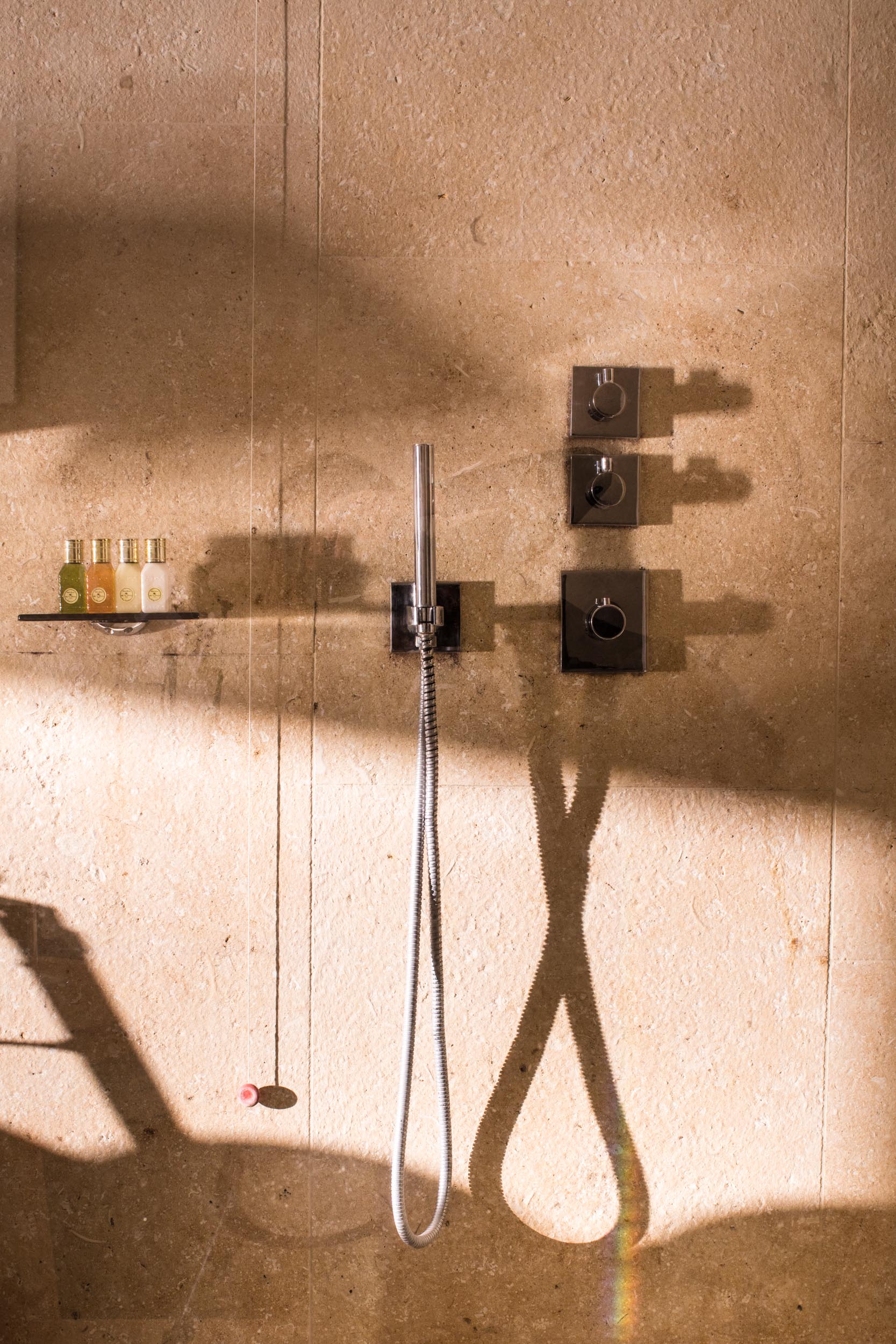 Bathroom with large shower from which you can catch a glimpse of the charming Sorrento Peninsula coast through the picture window.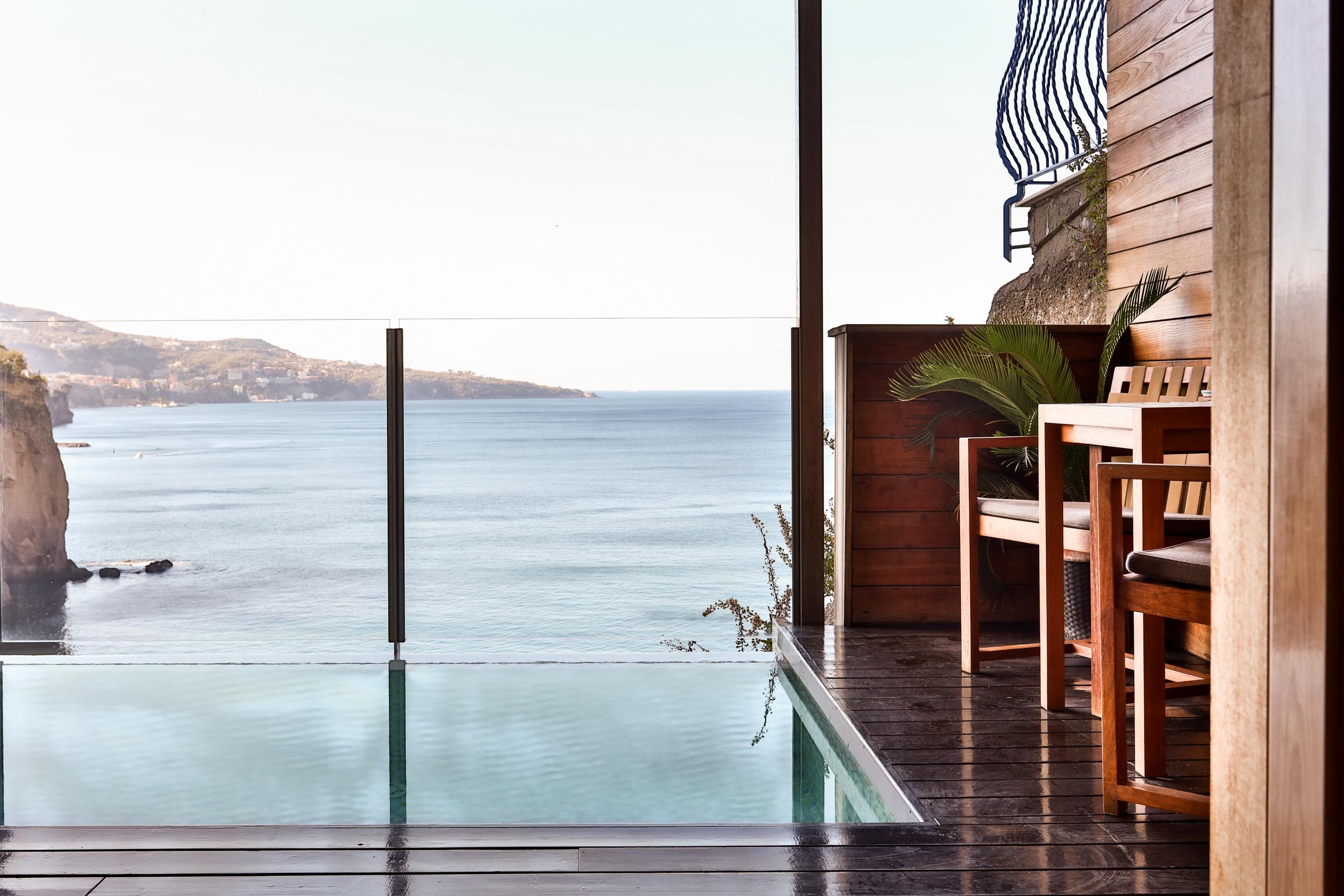 A terrace completes the room with, outside, a gorgeous landscape view sweeping over land, sea and sky and also offering a relaxation area and infinity hydromassage tub.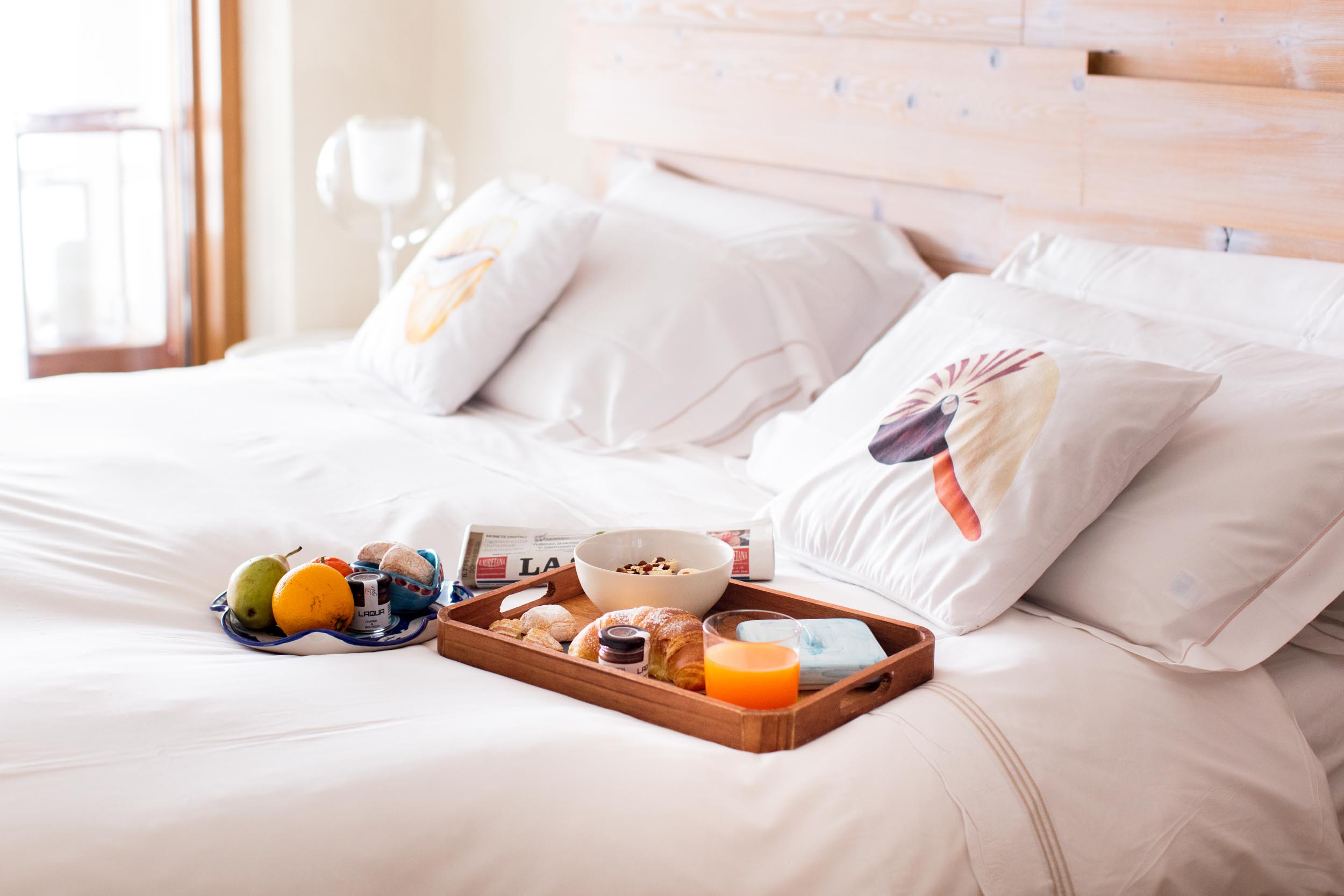 There is nothing better than awaking, refreshed, to a lovely view over the sea, and for this reason we have decided to serve you breakfast directly on the terrace of your room. You will be able to savour fresh foods of the finest quality, with particular attention for tasty local products, so we can introduce you to the specialities of our Peninsula.