THE WELLNESS EXPERIENCE AREA IN THE RESORT ON THE SORRENTO BAY
TREATMENTS FOR THE BODY AND THE SOUL IN THE WELLNESS EXPERIENCE AREA
In our resort on the sea of Sorrento you'll find a cosy, exclusive and comfortable wellness experience area, a place where cleanse body and soul. Discover the Finnish sauna, tropical shower with chromotherapy and hot tub heated to 34 degrees Centigrade.
LET YOURSELF BE GUIDED BY OUR THERAPIST WHO WILL RECOMMEND THE MOST SUITABLE TREATMENT FOR YOU AND YOUR NEEDS
THE WELLNESS EXPERIENCE AREA IS OPEN EXCLUSIVELY TO GUESTS STAYING AT OUR HOTEL.
The treatments you can try in the Wellness Experience Area of our Resort
Exclusive use Laqua Wellness
Welcome to where pleasure is born, where the palate will discover new sensations and the expectation of new emotions is simply a prelude to rapture of the senses.
LAQUA PREMIUM
230€ per couple
A corner for travellers where body and soul can regenerate. Let our therapist advise you on the best treatments for you, dedicate time to yourself by booking the exclusive use of our wellness experience area, you will benefit from thalassotherapy in the salt water tub heated to 34°, relax in the tropical shower with chromotherapy and cleanse your skin in the Finnish sauna. Because true well-being is not so far away, it is right within ourselves.
*exclusive use for two hours of the wellness experience area
*welcome drink
*relaxing herbal teas and infusions from the Sorrento coast
*selection of dried fruit and nuts
*one Pure relax massage lasting 40 minutes for each person
YOU&ME
90 € per couple

Disconnect and enjoy a moment of profound wellbeing regenerating the spirit and the body with your soul mate, hearts entwined in one single and unforgettable moment of emotion. Enjoy the benefits of thalassotherapy in the salt water tub heated to 34°, detox the body, freeing it from toxins thanks to the Finnish sauna, relax, and then try the tropical shower.
*40 minutes exclusive use of our wellness experience area
*fresh infusion of herbs from the Sorrento peninsula
*juice extracted from seasonal fruit for two people
FOR THE EXCLUSIVE USE, AN ADVANCE BOOKING IS REQUIRED
LAQUA MASSAGE
130€ / 50 minutes
A moment in which we experience ancient motions, where freedom is the expression of divinity. A moment of deep protection with oneself, our perception of our body becomes light, the mind relaxes in the arms of our therapist in the pool of salt water heated to 34°, lulled as we follow the breathing, a deep treatment, an awareness of self beyond matter.
Laqua massage requires the exclusive use of the area, so an advanced booking is appreciated.
RELAXING MASSAGE WITH SEA SHELLS

120€ / 50 minutes
A treatment with hot and cold shells, according to the needs of the person. The shells release ions when touching the skin and the oils from the oranges cultivated on the coastline around Sorrento make for a deep treatment and unique journey of the senses.
CHINESE CUPPING WITH FIRE AND OIL
100€ / 50 minutes
80€ / 40 minutes partial back 
80€ / 40 minutes parzial legs 
Curative tecnique used the heat of traditional Chinese medicine, influence on the flow of energy and balancing, it is used to prevent problems of water retention and cellulite and is furthermore ideal in the treatment of pain muscle contractions.
FACE CUPPING MASSAGE WITH FIRE AND OIL
60€ / 40 minutes
The "Vacuum" technique has long been recognised as being extremely efficent in beauty treatment in order to restore vitality and the dynamic nature of tissues. Here special silicone cups are used for the treatment of the skin on the face so as to improve oxygenation and skin tone.
PURE RELAX WITH RED CORAL GEMS
110€ / 50 minutes
A regenerating reflexology face and body massage carried out in order to stimulate the energy points. The coral in contact with the skin increases the self-healing power of the body and releases minerals such as iron, calcium, and magnesium that have a soothing and rejuvenating effect on the body and the skin.
CELL PREMIUM – SOIRÉE EFFECT
130€ / 50 minutes
Intensive treatment for skin regeneration with application of a serum with immediate lifting effect.
A Phytocelltec biocellular mask hydrates, visibly reducing the marks of time and supporting efficient moisturising and nutrition of the skin.
JUST FOR HIM
100€ / 50 minutes
Designed just for him, deep cleansing with enzyme peeling and the application of a Vitamin E liposome mask to help revitalisation of the skin. Enveloping pressure applied to the face and collar gives deep relaxation, alleviates stress and relaxes the face.
VIVIFYING CARE
90€ / 50 minutes
Ideal for skin that is tired and lack-lustre, this treatment facilitates the natural renewal of the epidermis and supports cellular turnover. The Vitamin E liposome mask helps revitalisation, returning natural glow to the skin, while at the same time toning and reinvigorating.
ACTIVE PURENESS
110€ / 50 minutes
Thanks to deep cleansing with enzyme peeling and the application of a purifying mask with a tea tree peel-off, this treatment helps natural renewal of the epidermis and supports cellular turnover. It enhances hydration and detoxes the skin, leaving it well toned and with a natural radiant glow.
HYDRA PLUS
100€ / 50 minutes
This intense hydrating treatment favours deep hydration of the skin decontracting the epidermis and activating the draining of toxins.
The vegetable stem cells contained in the mask and in the edelweiss meristematic serum guarantee recovery of the skin's Ph, conferring a greater, renewed glow to the skin.
ÉCLAIRER EXPERIENCE
120€ / 60 minutes
This luxurious treatment replenishes your skin with vital energy, reducing signs of aging and leaving your complexion radiant and glowing. The treatment begins with a unique facial massage using small rolls of pink quartz, known for its healing properties. This technique relaxes your skin and soul. It also helps to stimulate skin cells and blood circulation and has an astringent effect which will leave you with a young, fresh and healthy complexion. Finish up with a lifting serum with Gaba and a deep moisturizing biocellular mask. Your skin will feel wonderfully hydrated and will look smoother. The features are more levigated and the marks of fatigue are wiped away for an immediately satin effect perfect for a romantic gourmet dinner.
SALT LYMPHTONIC
120€ / 50 minutes
All the efficacy of lymph draining massage of legs and abdomen, following a basic salt compress. Against water retention, even if this is of a psychosomatic nature, it has a draining and smoothing effect, thanks to specific movements of the hands that remodel the figure and favour bioenergetic harmonisation.
BACK- THERAPY
80€ / 30 minutes
Connective massage with products based on arnica, focusing on the deepest layers of the muscles and connective tissue. Ideal for eliminating states of fatigue while helping to reduce muscular tension. Slow deep pressure is concentrated on areas where tension is present.
SCRUB & MORE
120€ / 50 minutes
Gentle apricot seed scrub exfoliation with its moisturising and purifying effect. It returns skin to its usual pH, recovering softness and elasticity. The treatment is completed by a hydrating massage.
TONE UP
110€ / 50 minutes
Treatment that is suitable both for the dynamic and sporty needing to recharge their batteries as well as for the more sedentary; it recovers vital energy optimising the organism's responses to stress. It reactivates microcirculation of the blood, loosening up muscle contractions and returning elasticity to the tissues.
Riattiva la microcircolazione sanguigna, sciogliendo le contratture muscolari e ripristinando l'elasticità dei tessuti.
PURE RELAX
100€ / 50 minutes
Treatment which favours rebalance and recovery of one's harmonic centering. It alleviates tensions while, thanks to the use of warm essential oils, it benefits relaxation, conveying a genuine sensation of complete wellbeing.
AFTER SPORT
110€ / 50 minutes
Massage with arnica products, devil's claw and Vitamin E. It facilitates recovery after sport. It accelerates recovery from tiredness and prevents pain in the muscles after activity, favouring the draining of toxins, improving circulation and oxygenation of tissues.
JUST 4U
120€ / 50 minutes
Each of us has his or her own individual character, different sensations and needs. This massage adapts therefore to your specific requirements, with the application of diverse techniques according to needs and requests.
SOUND OF SILENCE full body deep relax
150€ / 70 minutes
The aim of this treatment is to rebalance body and mind, supporting the harmonic flow of energy with specific hand movements for the head and the whole body. This ritual also includes the application of a face mask with the body massage.
Wellness for Hands and Feet
PREMIUM MANICURE
30€ / 40 minutes
PREMIUM PEDICURE
55€ / 60 minutes
A deep treatment for your hands and feet. A scrub for a smooth and soft skin followed by a massage with organic soothing creme.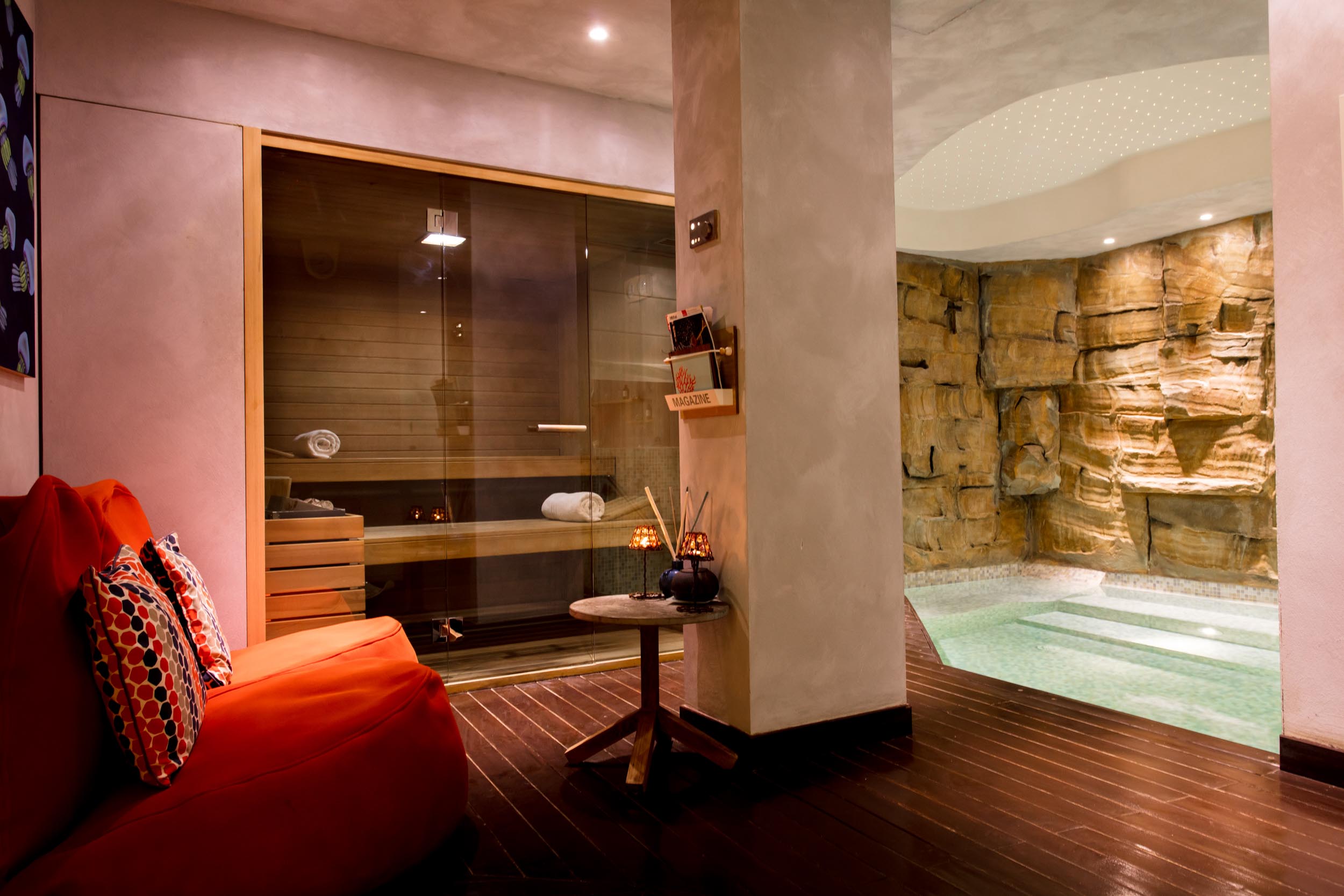 Our policy
Arrival
We ask you to arrive at least ten minutes before the beginning of your appointment. Treatments begin and end at the arranged times in order to allow punctual welcome of the next guest.
Booking
We recommend booking your treatment in advance so we can ensure availability at times convenient to you.
Cancellation
We regret to advise that cancellations less than 12 hours prior to your appointment, or if you neglect to give notice of cancellation, means you will be charged in full.
Children
Laqua by the Sea desires to offer its guests all-round wellness and safety and for this reason our wellness area is not suitable for children under the age of 16. All minors over 16 who wish to avail themselves of our services are welcome if accompanied by a parent or guardian.
Opening times
12 p.m. – 8 p.m.
Contacts
sea@laquaresorts.it